Cute Baby Black Bear picture
The cute face of a baby Black Bear peers around the tall greenery in search of its mother in the wilderness of British Columbia, Canada.
Behind the tall shrubbery, a baby Black Bear waits patiently for the return of its mother with a worried look upon its face which we as humans find extremely cute. This cute little face is nice to photograph, but venturing too close could be dangerous if the mother decides to return unexpectedly and fear for her baby.
Black Bear cub, Ursus americanus, Canada, North America,
Cute Baby Black Bear picture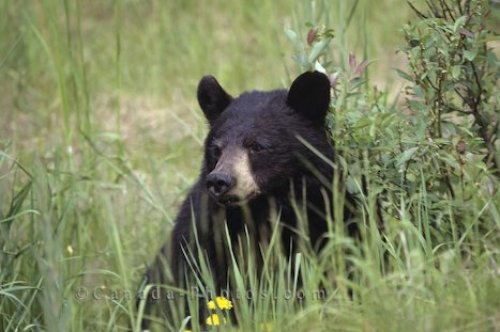 Picture of a cute baby black bear hiding amongst the greenery in the wild of British Columbia, Canada
Related photo galleries & travel ideas:
Cute Baby Black Bear picture Photo & Travel Destination